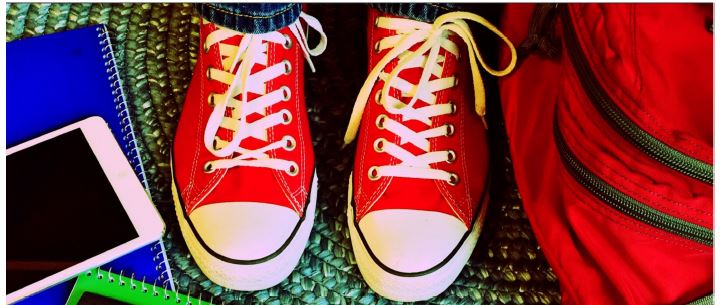 P

roviding

R

esources and

E

ssentials to

P

repare Kids for School

Thank you for making our 6th annual event a success!

With an outpouring of community support in 2021, we were able to assist 325 kids from 146 families have a great start to school!
We provided new sneakers, socks, underwear and hygiene items (shampoo, soap, washcloth, toothbrush and toothpaste) to 259 kids from 120 families in all school districts of Cortland County.
For an additional 55 kids from an additional 24 families who were initially placed on a waiting list, we provided a shoe gift card to purchase sneakers and provided socks, underwear and hygiene items as available. We assisted unexpected kids the day-of the event and additional families afterward.
With donations from the Salvation Army, we distributed a bag of to families that included toilet paper, hand soap, disinfecting wipes and alcohol wipes.
In partnership with the Homer Food Pantry, we distributed a bag of kid-friendly food and snacks to families. The Cortland YMCA provided a grocery gift card.
With assistance from the Phillips Free Library and Homer School district libraries, we provided an age-appropriate book to each child.
We provided resource information on housing assistance, area food pantries, transportation assistance, and mental health resources.
Thank you to our supporters!
Homer Congregational Church Members
Brockway Foundation
Elks National Foundation and Homer Elks Lodge #2506
Shoe Dept., Cortland
St. Margaret's Church, Homer
Homer Food Pantry
YMCA of Cortland
Dr. Matthew Dentes, DDS
Seven Valley Dental
Dr. Clark-Lowell, DMD
Dental Arts Group
Phillips Free Library and Homer district library
Several individual donors and sponsors in our community!
---
Foot Measuring for Sneaker Sizes
We want to help kids get the right size sneaker! If you have the ability to print, you can use the sizing guide below. Or watch the video about how to measure your child's foot for sneakers with just a piece of paper and a ruler.
Registration
We have reached 250 registered children for our 2021 event and have closed regular registration.
We have also closed our waiting list registration for our 2021 event. We are in the process of reaching out to those on the waiting list that we are able to assist.
Sponsor a Child
Thank you to all you have already signed up to sponsor a child!
We are collecting the items Saturdays in August prior to the event (Aug. 7, 14 and 21) from 9 – 11 am. Drive to rear of church, and church members will be outside to collect your bag(s). To ensure enough time for sorting/organizing, please make sure items are delivered to Homer Congregational Church by August 21.
At this point, we are no longer soliciting sponsors. If you would like to contribute to the event, please consider making a financial donation (information below).
Donate
Want to support PREP with a financial donation – and let us buy the items? Checks, payable to Homer Congregational Church, can be mailed with "Back to School PREP" in the memo line. Or donate online via Tithely and in the notes section, indicate "Back to School PREP." Thank you for your support!