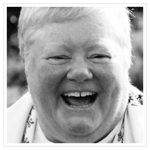 Rev. Vicki Burtson
Senior Pastor | pastor@homercc.org
Rev. Vicki Johnson Burtson has been ordained for over 25 years.  Her journey in life and ministry took her from her baptism at St. Paul's United Church of Christ to junior choir & youth group at Wesley United Methodist Church – both churches in Selinsgrove, PA.  Vicki is a graduate of Susquehanna University in Selinsgrove (Bachelor of Music Education) and Drew Theological School in Madison, NJ (Master of Divinity).  After five years teaching high school choral music, Vicki served in various ministry settings, including local churches, camping and retreat ministries, Conference-wide ministry and most recently campus ministry at SUNY Cortland.
As she returns to serving this local congregation, Pastor Vicki's ministry has come full circle.  Here you will find her leading vibrant worship, presiding at communion for residents of the Elizabeth Brewster House, co-hosting our annual "Spud Fest", discussing scripture with members of a Bible Study, leading a song with children or receiving a hug from just about anyone.  Vicki lives with her wife, Belinda, and together they enjoy music, theater, travel and the birds & seasons of upstate New York.
---

Rev. Gary Smith
Associate Pastor for Faith Formation | associatepastor@homercc.org
Since 1998, Rev. Gary T. Smith has spent the bulk of his adult ministry serving youth and their families. In that time, Pastor Gary has coordinated teen faith formation programs; assisted with children's education; and built two successful youth groups from the ground up giving pre-teens and teens the opportunity to deepen their faith, participate in service, raise funds for activities and missions, and socialize and have fun. In addition, for more than a decade, Gary led retreats throughout Central New York for youth and adults (including some really cool intergenerational retreats). When not ministering to youth, Gary taught classes on spirituality, Scripture, and social justice; and coordinated a church Men's Ministry. Currently, Gary also serves as the spiritual director on staff at the Spiritual Renewal Center in Syracuse and leads a racial justice initiative as director of Moving In Congregations Acting in Hope (MICAH). Gary has a bachelor's degree in Political Science from SUNY Albany, and a master's from St. Bernard's Seminary in Rochester. He also studied criminal justice at Onondaga Community College and journalism from Syracuse University. Gary served as a lay ecclesial minister for ten years in two very progressive Catholic churches, before joining Homer Congregational UCC and serving on its Board of Deacons on his way to ordination in 2015. For the past four years, Gary has served East Side Congregational UCC in Binghamton as its pastor. Gary has lived with his wife, Bonnie, and son, Elijah here in Homer since 2003.
---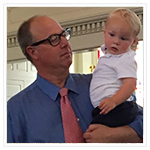 Gary Harrington
Sexton
Gary Harrington takes care of church facilities, inside and out. If it has to be moved, cleaned, set up, re-arranged, spruced up, or otherwise maintained, Gary is the person to see.
---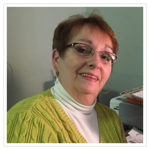 Anne Wingard
Office Administrator |  office@homercc.org
Anne is the person you are most likely to speak to if you call or visit the church during normal business hours. She has a multitude of responsibilities and is a resource for just about any question on the church's schedule, policies, and procedures.
---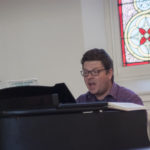 Joe Ford
Director of Music
Joe Ford is our Director of Music. He directs our choir of 8-16 singers who provide inspiring music for our 10:30 a.m. worship each week from September to June. Joe also works with soloists and small ensembles to provide a wide range of special music. Joe is a talented instrumentalist in his own right, holding a master's Degree in Music Performance, Saxophone, from Ithaca College. Joe also coordinates the other musical groups of the church, supporting and helping schedule the occasional children's choir, children's bell choir, and adult bell choir.
---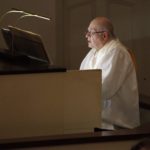 Jim Shultes
Organist
Jim Shultes has been our organist for over thirty years.  Jim is an excellent organist, and at times his playing is the high point of the worship service. He helps create an atmosphere that can be lively and passionate or pensive and tranquil, according to the needs of the service or program. Jim very ably plays compositions from classical to contemporary.