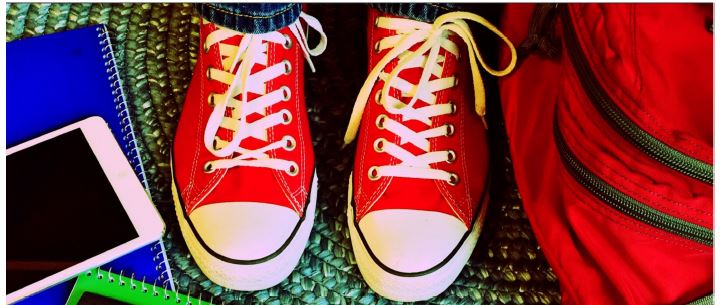 P

roviding

R

esources and

E

ssentials to

P

repare Kids for School

Saturday, August 29, 2020 – our 5th Annual Event!

We may not know what school will look like next year, but we do know that kids will need to stay active and healthy! We will provide FREE new sneakers, socks, underwear and toiletries (shampoo, soap, toothbrush/paste) to kids entering grades K-12.

Due to the COVID-19 health pandemic, we are distributing items differently this year. We are asking families to pre-register their children. We will prepare bags for distribution on Saturday, Aug. 29, pending NYS re-opening guidelines.

For safety reasons, we are distributing bags in two time-frames based on the last name of the registering adult:
Last names A-L – pick up items 9 am – noon
Last names M-Z – pick up from noon – 3 pm
We are committing to serving 250 children through the PREP event. If we exceed 250 registrants, we will provide as funds/supplies allow.
Foot Measuring for Sneaker Sizes
We want to help kids get the right size sneaker! If you have the ability to print, you can use the sizing guide below. Or watch the video about how to measure your child's foot for sneakers with just a piece of paper and a ruler.
Registration
Register online July 1 – August 1, 2020.
Please complete one form per child.
For those without computer/internet access, we can take registrations over the phone at the church office (607-749-2604). During this period, we have limited office hours: Monday-Thursday, 9:30 -10:30 am.
Final in-person registration option
If you cannot register online or by phone, we are offering one in-person registration option. Bring your child(ren) to measure feet for correct shoe size(s).
Saturday, August 1st from 9 am – noon, outside on the Green at church, 28 South Main St., Homer
We will maintain proper social distancing. Please wear masks.
---
Sponsor a Child
We welcome your support to help make this event possible! We are asking sponsors to commit to purchasing a new pair of sneakers, one pack of new underwear, and one pack of new socks per child. We will provide you with the sizes needed, age and gender of child by August 3. Items would need to be returned to Homer Congregational Church by August 22. Thank you in advance for your help.
Donate
Want to support PREP with a financial donation – and let us buy the items? Checks, payable to Homer Congregational Church, can be mailed with "Back to School PREP" in the memo line. Or donate online via Tithely and in the notes section, indicate "Back to School PREP." Thank you for your support!